Festival Dates:
Thursday May 02, 2019
Friday May 03, 2019
Saturday May 04, 2019
Sunday May 05, 2019
Festival Location:
Douglas College. New Westminster
700 Royal Avenue
New Westminster, BC
V3M 5Z5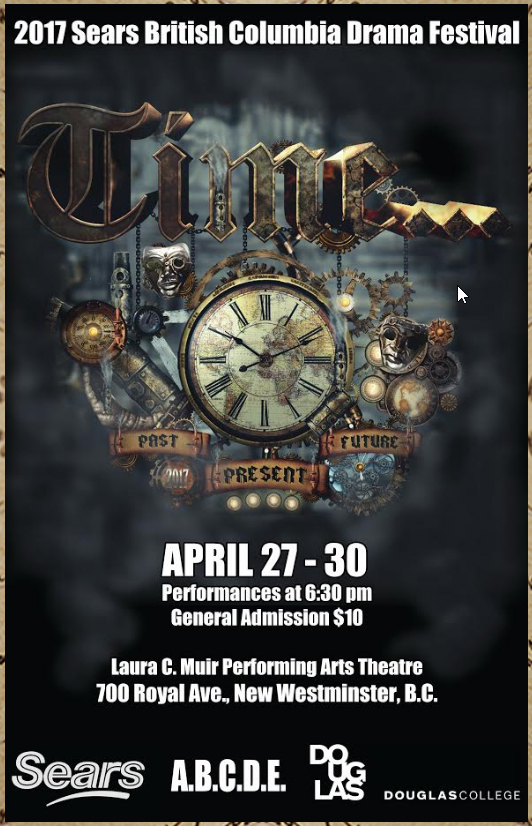 OVERVIEW
The B.C. National Theatre School Festival showcases the productions that have been selected as Outstanding in their Zone Festivals and original scripts written by students who have been selected as Outstanding Playwrights from the Youthwright Playwriting Competition.

At the Festival, students and teachers will participate in two days of workshops, three evenings of theatre performances, and a variety of social activities.
---
ADJUDICATION
Performing schools will receive a private adjudication.
To Be Announced
Festival Adjudicator
---